Skin Care Products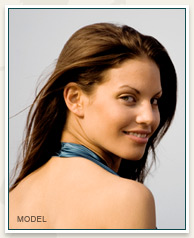 Even in the moist climate of Seattle, a skin care regimen that goes beyond what a drug store can offer is key to looking fresh and young. Prescription-strength products can make a visible difference in your skin's texture and tone, helping you re-create and preserve a radiant, youthful appearance.
As the years pass, the normal internal processes that keep your skin looking vibrant slow down. Dead, dull surface cells stay put longer while younger cells remain buried in deeper layers. The flow of moisture slows and pigment is distributed unevenly. For most people, the result is a tired, aged complexion sporting fine lines, laxity, hyperpigmentation and areas of dryness.
Dr. Wandra Miles can help you fight back against aging and environmental damage with a skin transformation program available only through physicians. For skin care that helps protect your investment in face lift surgery or to delay surgery a little longer, she recommends the Obagi® product line.
To find out how an Obagi skin care program can make a difference for you, why not request a consultation with Dr. Miles? Skin rejuvenation could be just a few weeks away. Plan to meet with Dr. Miles at Swedish Plastics and Aesthetics on Boren Avenue.
Skin Care: The Obagi System
A Non-Invasive Way to Rejuvenate
The first Obagi System products were developed in 1988 by a board certified dermatologist recognized for his expertise in advanced skin care. From this internationally-popular product line, Dr. Miles offers:
The Obagi Nu-Derm® System helps speed up cell turnover, encouraging dead, dry skin to slough off and fresh new cells to emerge. In the process, your skin's texture looks and feels smoother and firmer. Skin color evens out, with freckles, age spots and sun damaged areas becoming lighter. Moisture improves, so your skin looks fresh and healthy. The Obagi Nu-Derm System consists of products you can use at home. You'll notice visible results in four to six weeks.
The Obagi Blue Peel® System, safe for almost all skin types and colors, is a TCA chemical peel performed in Dr. Miles' office. In an appointment lasting less than an hour, she'll apply a solution that causes a brief stinging sensation. Several days later, after your old skin has dropped away, your new complexion will look clearer, smoother, more radiant and more youthful, and you'll continue to notice improvement for a few weeks.
If you're ready to seek the advice and assistance of a facial rejuvenation doctor, join skin care patients from Seattle, Alaska, Olympia, Tacoma and Bellevue who work with Dr. Miles. Request an appointment online or call at 206-215-6221.
Dr. Miles Answers Your Questions
Are prescription-strength products really that much more effective than over-the-counter creams and lotions?
It's true. Products you can buy at the drug store or department store are minimally effective because they can only deliver benefit to the very top layers of your skin. Ingredients that allow products to penetrate deeper into the skin and affect the cellular processes are only available in sufficient strength to make a real difference via prescription, per FDA regulations.
Because products like those available from Obagi contain ingredients that are stronger than average skin care products, it makes sense to work with a doctor as you use them. You'll need to discuss any skin conditions or concerns you have and learn how to use the products properly.
What happens if I should stop using the products?
Your skin will eventually revert to its old processes if you stop using the Obagi System. Cell renewal will slow down again and dull, dry, surface skin will begin to return within a few weeks.