Chemical Peels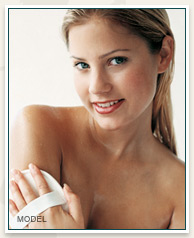 A chemical peel can improve the tone and texture of your skin, bringing back a vital, youthful glow. What's more, when performed by an experienced cosmetic surgeon like Dr. Wandra Miles, a chemical peel can be part of an overall strategy you and she create together to have you looking and feeling great.
If you're like many people, you're probably not sure exactly what steps to take to improve your appearance. You just know you could use some help. As time passes, you're noticing more fine lines and wrinkles, along with dull, lifeless looking skin and areas of uneven pigment. A chemical peel could be a good solution for you. If you're ready to find out, and ready to consider a strategy for facial rejuvenation, Seattle plastic surgeon Dr. Miles is ready to assist you. Request a consultation with her today and plan a visit to her at Swedish Plastics and Aesthetics in the Cabrini Medical Tower.
Dr. Miles uses medium peels to create optimal results with a short recovery period. She'll apply a liquid solution to your face, avoiding your eyes and lips. You'll experience a brief, mild stinging sensation most patients tolerate well. When the proper depth is reached, she'll apply a cooling treatment to halt the process and she'll cover your face in an ointment. You'll then be ready to go home and you won't require any pain medication after your procedure. Your fresh new skin will start to emerge in about a week.
Facial Rejuvenation
Chemical Peels Can Be Versatile
Medium depth chemical peels can be very effective for a variety of needs:
For patients who are just starting to see the signs of age and environmental damage on their skin, chemical peels can be a non-invasive refreshing treatment, especially when used with physician-strength skin care products.
Other patients with deepening folds and wrinkles choose an injectable filler or BOTOX® Cosmetic to smooth them away along with a chemical peel to improve skin quality.
Patients who opt for a surgical procedure, such as a face lift, often decide to have a chemical peel to perfect their results and extend their investment.
Dr. Miles offers two of the leading medium peel options. The Obagi® Blue Peel system, part of a line of state-of-the-art skin care products, is a TCA-based peel (trichloracetic acid) that's safe for all skin colors. It can improve lines and wrinkles, hyperpigmentation, large pores and acne. It can even have a beneficial effect on skin laxity, and it can be used on the hands and chest as well as the face. The Biomedic™ salicylic acid peel, a little lighter treatment, removes dead cells from the skin's surface and promotes new, healthy cells to emerge. Downtime is slightly shorter with this product.
Dr. Miles will assess your skin condition, your objectives and your lifestyle with you. Then she'll recommend the peel that will fit your needs best.
After Treatment
When you choose a chemical peel for facial rejuvenation you'll feel fine after treatment, but you'll probably want to schedule several days away from work while your skin recovers. You can expect your face to look red for one to three days. Within two or three days your skin will begin to peel. You'll shed a few layers of skin over the next several days, with peeling completed in about seven to ten days.
After a week to ten days your skin will be mostly healed. It may appear pink for several more days, but you'll be able to resume wearing makeup at this point. You'll want to be sure to use sunscreen every day to protect your new complexion.
After peeling is complete, you should notice visible improvement in your skin. Patients are usually very pleased to see fresher, younger-looking skin as their wrinkles, blackheads, large pores and areas of discoloration have disappeared or diminished. If you keep up a good skin care routine with physician strength skin products, you can expect to be able to maintain much of your vibrant glow, and your chemical peel can be repeated every few months as needed for best results.
If you're ready to shed your dull, dry layers and reveal a smooth, youthful complexion, join Dr. Miles' patients from Alaska, Olympia, Tacoma, Bellevue and Seattle. Facial rejuvenation with a chemical peel is a good option for many people. If you'd like to see for yourself, request an appointment online or give us a call at 206-215-6221.
Dr. Miles Answers Your Questions
Will a chemical peel improve my wrinkles?
Both the Obagi Blue Peel and the Biomedic peel can improve fine lines and wrinkles due to dull, aging and sun-damaged skin. They can also help improve laxity to some extent. They will not have much impact on dynamic wrinkles around the eyes and forehead and on deep folds around the mouth. Those trouble spots are best treated with BOTOX Cosmetic or an injectable filler, procedures that can be combined with a chemical peel.
Is it true a person with dark skin should not have a chemical peel?
Many peels are not considered safe for people of color. The Obagi Blue Peel is an exception - it is used successfully on all skin types.
Will the procedure hurt?
The solution causes a mild burning sensation that lasts for a few moments. Most people find the discomfort tolerable, but medication is available if needed. You should not experience any pain after treatment.