Facelift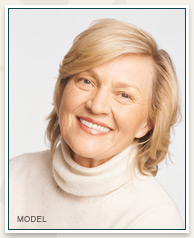 As they pursue successful careers and active personal lives, women and men in the Pacific Northwest want their appearance to match their lifestyle. Many visit board-certified plastic surgeon Dr. Wandra Miles in Seattle for facelift surgery to attain a more youthful and refreshed appearance. She provides lasting results that help patients look like themselves, only years younger.
Women and men visit Dr. Miles in Seattle for a face lift from Bellevue, Olympia, and Tacoma, Washington, and from Alaska. Find out what cosmetic surgery can do for you when you request a consultation online. If you have questions or want to discuss your options, give us a call at 206-215-6221.
Is It Right for You?
An Option for Those in Their 40s, 50s, 60s, and Beyond
Women and men choose facelift surgery for rejuvenation of the lower two-thirds of the face by providing one or a combination of the following improvements:
Smoothing folds and wrinkles around the nose and mouth
Lifting drooping or sunken cheeks
Erasing a "jowly" look to define the jawline
Understand Your Options
Visit Dr. Miles' Cosmetic Surgery Chronicle blog to read her post "Surgical vs. Liquid Facelift: What's the Difference?" and find out more about which procedure will best meet your goals. Click to read on
Types of Facelifts
While there are many types of trendy face lifts with catchy names, Dr. Miles notes that none has yet produced results comparable to the traditional face lift. It is a tried-and-true procedure surgeons have relied on and fine-tuned for decades. Many patients are interested in the mini face lift, also called the tread lift and S-lift, because it involves a shorter recovery period; but the results last a shorter amount of time, as well.
"The way to get a long-lasting lift is to elevate the facial muscles and the skin," says Dr. Miles,
"and the results are well worth a bit of recovery time."
For answers to common questions about facelift surgery, visit Dr. Miles' Facelift FAQ.
Completing Your Facial Renewal
Dr. Miles often combines facelift surgery with other procedures to provide an even greater facial renewal. She may recommend one or more of the following:
Neck lift surgery removes loose, wrinkled skin and excess fat from under the chin and along the neck. Vertical neck bands are often tightened as well.
Eyelid surgery opens up the upper eye area and reduces under-eye puffiness.
Brow lift surgery raises heavy or sagging eyebrows.
BOTOX® Cosmetic treatments smooth out forehead creases and wrinkles around the corners of the eyes.
Injectable fillers restore lost facial volume and fill out folds and wrinkles.
Fortunately, you don't need to decide what's right for you on your own. As a female facelift surgeon, Dr. Miles has a deep appreciation for the way your appearance affects your outlook on life. She can help you plan your strategy.
About Facelift Surgery
Dr. Miles performs facelift surgery as an outpatient procedure with the patient under general anesthesia. She makes small incisions hidden within the hairline. Next, she lifts and tightens several layers of facial muscle and tissue and secures them in place. She then redrapes the overlying skin, instead of stretching it, to ensure natural-looking results.
After Your Face Lift
Recovery and the New You
Though facial plastic surgery generally causes just minimal to moderate discomfort, you can expect to need at least over-the-counter medication for a few days. You will experience some swelling and bruising, which will peak around day 3 and will dissipate over the next several days. Most people plan about 2 weeks away from their normal activities.
To assist you in recovering as quickly as possible, Dr. Miles offers a treatment called Endermologie®. Dr. Miles has discovered that the lymph drainage technique reduces swelling and enhances postoperative circulation, thereby speeding the healing process.
A few days after your surgery, you'll start to notice smoother skin and a sharper jawline emerging. You'll look youthful and natural, without a pulled or surprised effect. Most patients are very satisfied with their results.