Brow Lift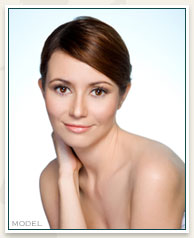 A heavy or sagging forehead can indirectly affect your expressions, making you look perpetually tired or stern. Dr. Wandra Miles performs brow lift surgery in Seattle to help men and women look naturally rejuvenated. She is experienced in traditional techniques that provide lasting results.
Women and men visit Dr. Miles in Seattle for brow lift surgery from Bellevue, Olympia, and Tacoma, Washington, as well as Alaska. Find out what the procedure can do for you when you request a consultation online. If you have questions or want to discuss your options, give us a call at 206-215-6221.
Is It Right for You?
Because some people have a naturally low brow area and others experience sagging due to the aging process, there is no typical age range for a brow lift. Dr. Miles can evaluate your condition to determine whether you would make a good candidate. Men and women choose this procedure to look more refreshed and youthful. It offers several improvements, including:
Raising a naturally heavy brow line or one that has sagged over time
Smoothing horizontal forehead lines and vertical creases between the eyebrows
Opening up the eye area
Lifting heavy upper eyelids and the outer portions of the eyebrows
"Many people think they need eyelid surgery when a brow lift is a better choice," says Dr. Miles. "A heavy brow line can weigh down the upper eyelids."
Completing Your Facial Renewal
While the benefits of a brow lift can be impressive, a combination of procedures may be required to rejuvenate the entire face. Many women and men complete their facial renewal by combining their brow lift with one or more of the following procedures:
Eyelid surgery opens the upper eye area and reduces puffy bags under the eyes.
Facelift surgery renews the lower two-thirds of the face, including the cheeks and jawline.
Neck lift surgery tightens loose, sagging skin and muscles, removes excess fat, and corrects vertical banding.
BOTOX® Cosmetic injections smooth wrinkles between the brows, across the forehead, and at the corners of the eyes.
About Brow Lift Surgery
Dr. Miles typically performs brow lift surgery as an outpatient procedure using general anesthetic. She performs a traditional brow lift procedure, which involves placing incisions along or within the hairline above the forehead and behind the ears. She then gently lifts the forehead skin, repositions portions of the underlying muscle, and removes excess skin.
After Your Brow Lift
Recovery and the New You
After a brow lift, plan to rest for about a week. Swelling and bruising are normal and can be minimized by keeping your head elevated at all times for the first few days and applying icepacks as directed. As you heal, you might experience temporary itching and numbness of the forehead. Patients typically feel ready to return to most normal activities including work within 1 to 2 weeks and more strenuous activity after about 3 weeks.
To facilitate the healing process, Dr. Miles offers brow lift patients a gentle office treatment called Endermologie®. She has discovered this lymph drainage technique reduces swelling and enhances postoperative circulation.